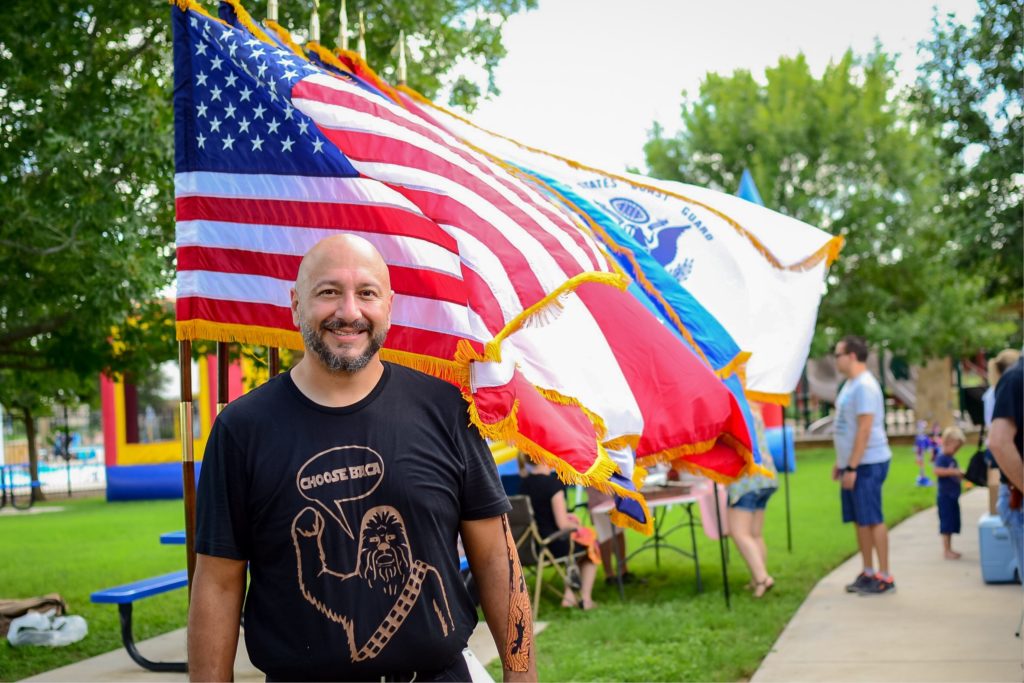 I must start with this disclaimer:  I am not perfect.  At the beginning of every day, I give pause in the form of prayer and goal setting – and aspire to be better than I was yesterday.
I am a 1st generation American.  My father was born in Juarez, Mexico and I was witness to my family living the American dream.  The desire, passion and gratitude for being an American is part of my identity.  I celebrate my beautiful culture, but I am also deeply in love with my citizenship.  I was raised in dusty Anthony, Texas which is the Western tip of Texas (Exit 0 on I-10). Half of Anthony is in New Mexico, and half is in the great state of Texas.  Anthony is a farm community and one of the poorest towns in our state. 
My family's businesses included the town grocery store, hardware store, newspaper, bakery, laundromat, restaurant and farm/ranch.  Understandably, these businesses were both the physical and cultural center of town.  As a result, work was where we spent holidays, shared meals, and spent "family time".  People often ask when I first started working – and to be honest I am not sure.  I do remember I was so small as a bag boy, that I had to put a paper bag on its side to slide a gallon of milk in because I was to small to lift it into the bag!  A typical day in my teen years started before the sun came up. Before school I would open the laundromat.  I would make coffee, wipe down the machines, clean the lint traps in the dryers, sweep,  pour a boiling bucket of water from the boiler into my perfectly proportioned mixture of aromatic Pine Sol to mop down the laundromat, sweep the store front, pick up trash in the parking lot, polish the windows – and then race off to school.  After school, the real work began!
As a young man I lead a life full of adventure.  I was an exchange student in Spain. I traveled to Alaska and worked on fishing and crab boats.  I fell in love with Alaska and God's incredible natural gifts.  I would have stayed – had it not been for the fact that I loathe the cold.  From Alaska, I took my earnings and went to Guadalajara, Mexico to study at La Universidad Autonoma de Guadalajara.  I enjoyed travel and exploring other cultures – and I regard these opportunities as one of my life's greatest educational experiences.  It was at this point in my life that I found myself drawn to Central Texas.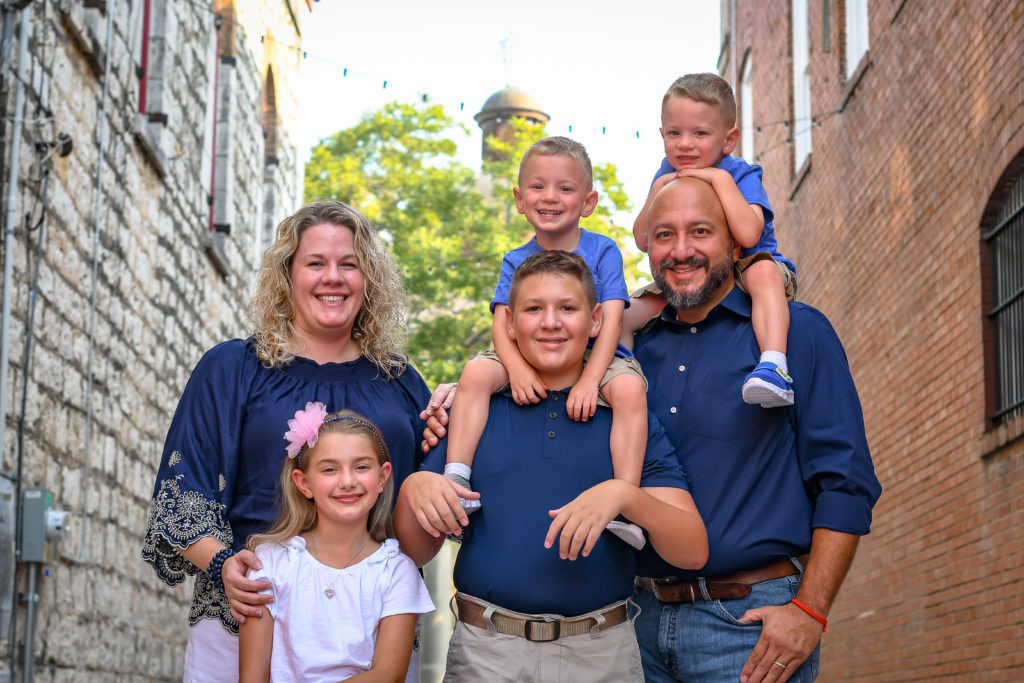 Drawn to Serving My Community
I became a fire fighter working for Travis County Fire Control and the Jollyville Fire Department. Through my journey to become a fire fighter, I discovered my love for clinical care.  I enjoyed it so much that I was an EMS Provider of the Year.  The fire service fulfilled my spiritual bucket of helping people, community engagement and participation, as well as a physical challenge and the thrill of adrenaline and overcoming stressors.  Firefighters must solve it.  We can't call 911 for help.  During my tenure as a fire fighter I was decorated with a Medal of Valor.  My biggest honor was being voted Firefighter of the Year by my peers.
Not too long ago, Heather and I put pen to paper in an attempt to figure out just how many hours I have spent in volunteerism since we moved to Hays County more than ten years ago.  We calculated that I have dedicated more than 2500 hours coaching youth athletes in sports, coordinating neighborhood initiatives, and serving on community and city boards.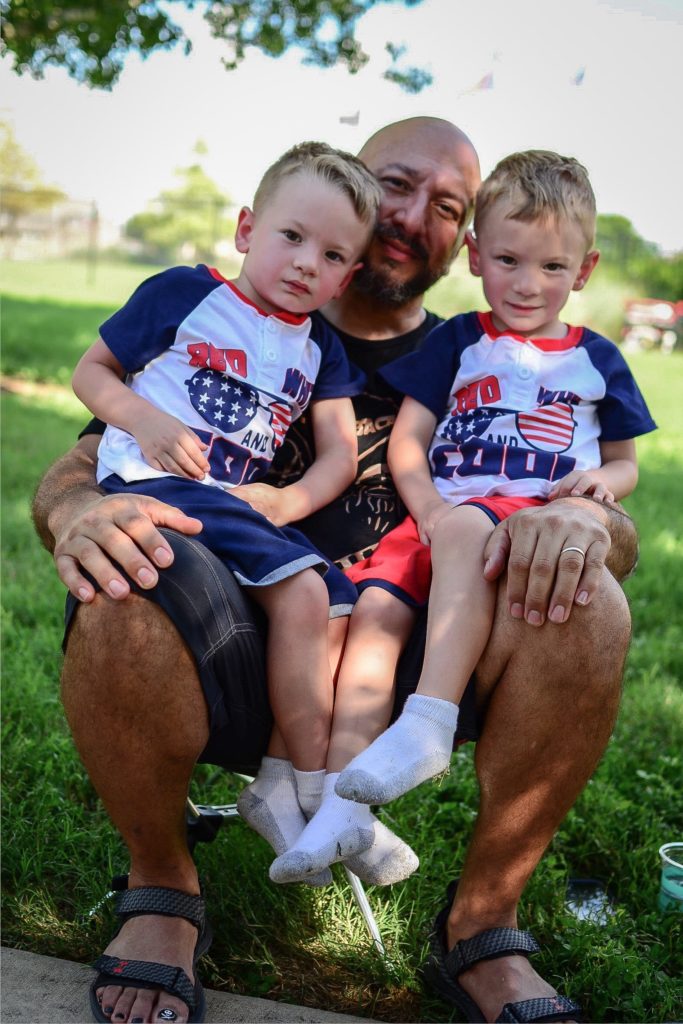 When we arrived in Hays County with our son who had just turned 2 years old, we only had a few dollars to our name.  We were in a place that all too many of us face in our lives.  We were struggling to make the rent, the car payment, and utilities…let alone buy groceries.   Thankfully, Heather and I were both blessed with finding fulfilling careers and eventually were able to purchase our first home in the Plum Creek neighborhood.  Since then we have added a daughter who exudes grace, command and leadership qualities as well as identical twin boys who are a limitless source of energy, laughter – and the unique challenges that come with managing two toddlers simultaneously!  We are blessed to have my in-laws, who I believe are the greatest example of love and what marriage should be, close by.   We care and love my mother, aka "Abuelita", who was a loving community advocate in her day and whose example I strive to emulate every day.  Abuelita lives with us as we fight Alzheimer's Dementia with everything we've got.  She is surrounded with the love of her grandchildren who do an amazing job keeping her alert and active.
Hays County has been our haven. It is here we found our opportunity to grow as people, as parents, as professionals and as members of the community.  The garden in which our family has been planted and continues to grow.  My favorite quote from scripture embodies our connection to this county: Ezekiel 17:8 (NAS), "It was planted in good soil beside abundant waters, that it might yield branches and bear fruit and become a splendid vine."'
In my time here, I have been known as many things.  I am "Coach".  I am the Patient Advocate.  I am a volunteer, board member, neighborhood organizer, voter registrar, negotiator, coalition builder & problem solver – and I give them my all with a positive and uplifting manner.  I believe the culmination of these experiences and skill sets equal a great servant as a County Commissioner.
It is my vison to set a high standard of availability responsiveness and respect to ALL Hays constituents.  I would like to push the role to build on the culture of our community that would resonate as part of our identity.  We, as a county, are in the adolescence of our growth. If we embrace our natural traits of being tough, gritty, and yet kind people, we will grow in many ways.  We will create a foundation of respect for our Veterans, a Culture of Conservation, and strong culture of volunteerism that supports non-profit organizations that are responsive and supportive to our community.  In my vision for Hays County, it will be a place where a person with a dream and strong work ethic can start a business and know the county is supportive of that dream.  We will have a county that we can be proud of.
We, in Hays County, have been known to embody a stereotype of being direct and not to be messed with.  Through the challenges we have faced from floods, tornados, drought and fires, we have proven that we will always come together from left to right to dust our neighbors off and pick them back up.  We embrace those who come here to share our vision and our dream that this amazing place, Hays County, is a place that we can be proud to call home.